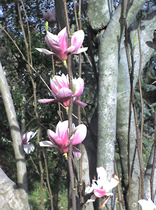 Spring has arrived in Northern Virginia, and that means flowering trees and the start of a new soccer season. America's collective psyche has been dragging in the dust lately, and so I appreciated the lift from signs of new life around me.
To combat the sense that nothing good is happening, I offer two great stories of American-made products being launched.
Dr. Brown's Baby Bottles
are now almost all made in USA, in St. Louis! Great news for expecting and new moms worried about contaminants in baby products. Dr. Brown's bottles, made by Handi-Craft Co., come in glass or BPA-free polypropylene and are available at Kids R Us and many other retailers.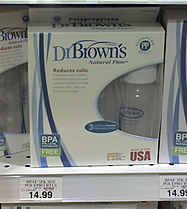 On the cooking front,
Americraft Cookware
of West Bend, WI has just launched a new line of waterless cookware called
360 Cookware
that is made in USA. These are high-quality cooking pans made from 7 layers of stainless steel and aluminum, with water-tight lids that allow cooking with less water or oil than traditional cookware. In the past, the Americraft cookware was available only from live cooking demonstrations. However, the new 360 Cookware can be
purchased online
. The products are not cheap, but very well made and will last a lifetime—the website has a great
video about the manufacturing process
. (Maybe this will help me get over my disappointment at no more American-made Revere Ware!)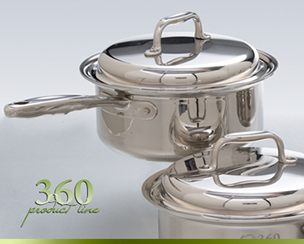 And finally, I came across a gorgeous example of designer rugs being made in USA…check out Barbara Barran's hand-knotted and hand-tufted
rugs
, made in North Carolina and Georgia. She features a number of designs based on quilt patterns by the women of Gee's Bend, AL, and she told me that the quilters receive a royalty for each sale.
Stephanie, Webmaster
StillMadeinUSA.com