Loyal users of Vise-Grip locking pliers were saddened to
read
that the Nebraska-bred tool line will soon be made in China. Most of the Internet chat I have seen expresses worry about a possible decline in the quality of the tools.
However, looking beyond the common theme of manufacturing moving to cheaper countries, I see another example of a small town losing a part of its history and identity.
DeWitt, Nebraska
boasts on its town home page that it is "Home of Vise-Grip Tools." In a town with only 650 residents, Irwin Industrial Tool, maker of Vice-Grip tools, was the key employer. But more than that, the town and the tool company's history were intertwined from the early 1930's when the Vise-Grip locking wrench was invented by a Danish immigrant to DeWitt named William Petersen.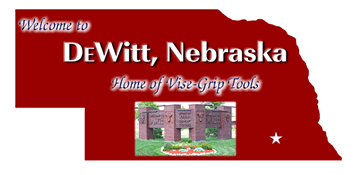 The town website describes the lifeblood of the community as agriculture and the tool manufacturer, saying "DeWitt, while a town of only 650 people, is a community that has a lot going for it. It has made its mark worldwide through its good people, the products of the factory, and the purebred breeding stock of its specialized agricultural ventures." I guess now they're down to just agriculture.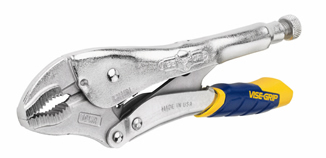 The other oft-repeated story line is sale of the family-owned business in 1984, followed by a string of acquisitions and corporate ownerships, culminating in its current status as a subsidiary of
Newell-Rubbermaid
. Not surprising, really, that the folks at the corporate office can make the decision to take production to China, closing down the DeWitt factory and severing the long association between another little town and its home-grown manufacturing employer.
Stephanie, Webmaster
StillMadeinUSA.com